Garlic: The Stinking Rose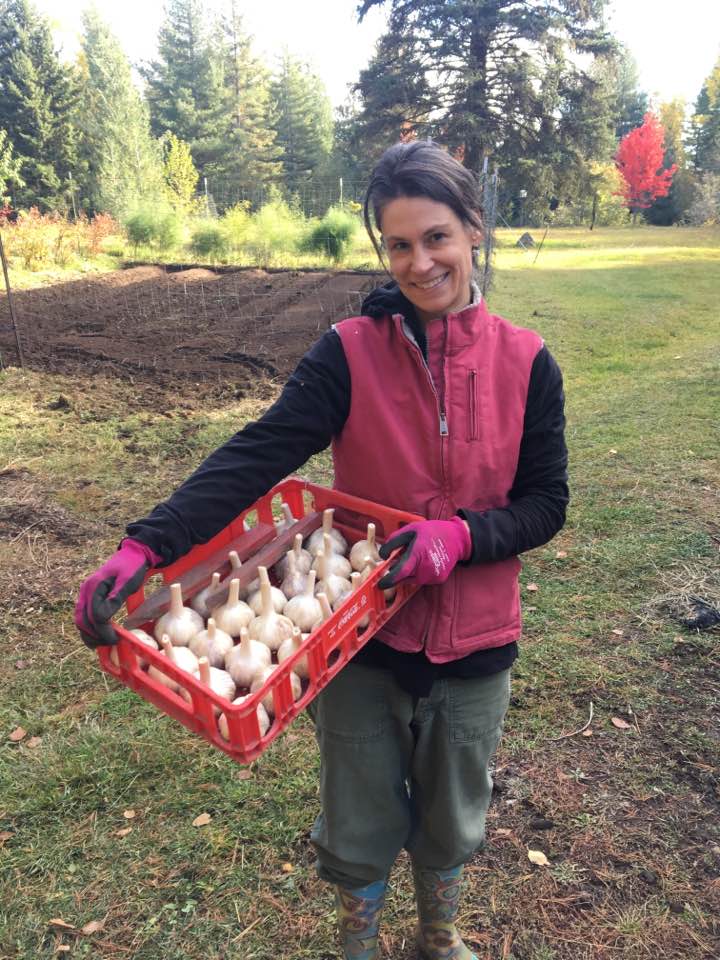 Garlic is a hardy and forgiving crop, but it takes excellent soil, consistency year after year and a certain level of devotion year-round to grow really beautiful bulbs and cloves.
I plant each clove, cut off each scape, harvest each bulb, bundle them in fives, hang each bundle, then cut of roots and clean each one. Only the most beautiful and large bulbs get planted for next year.
In this way, I have improved my crop over time. I grow three varieties, all of which are hardnecks.
---
| | |
| --- | --- |
| German Red | This is a robust variety with gorgeous purple streaking , many cloves and a very large size. Flavor is strong — the real thing! An easy peeler, this one is the chef favorite. An average sized bulb is around 4.7 ounces. |
| Polish hardneck | Each bulb is creamy white and perfectly shaped with four or five cloves. Medium hot flavor, Polish hardneck is a great keeper with many layers of thick white papers that peel easily. An average sized bulb is 2.9 ounces. |
| Musik | From especially gorgeous and strapping plants, this variety has a flavor that is only moderately strong and milder than German Red or Polish Hardneck. Bulbs consistently have 4 or 5 fat cloves with long paper points on top. An average sized bulb is 1.65 ounces. |
Garlic is as good as ten mothers.

~ Indian proverb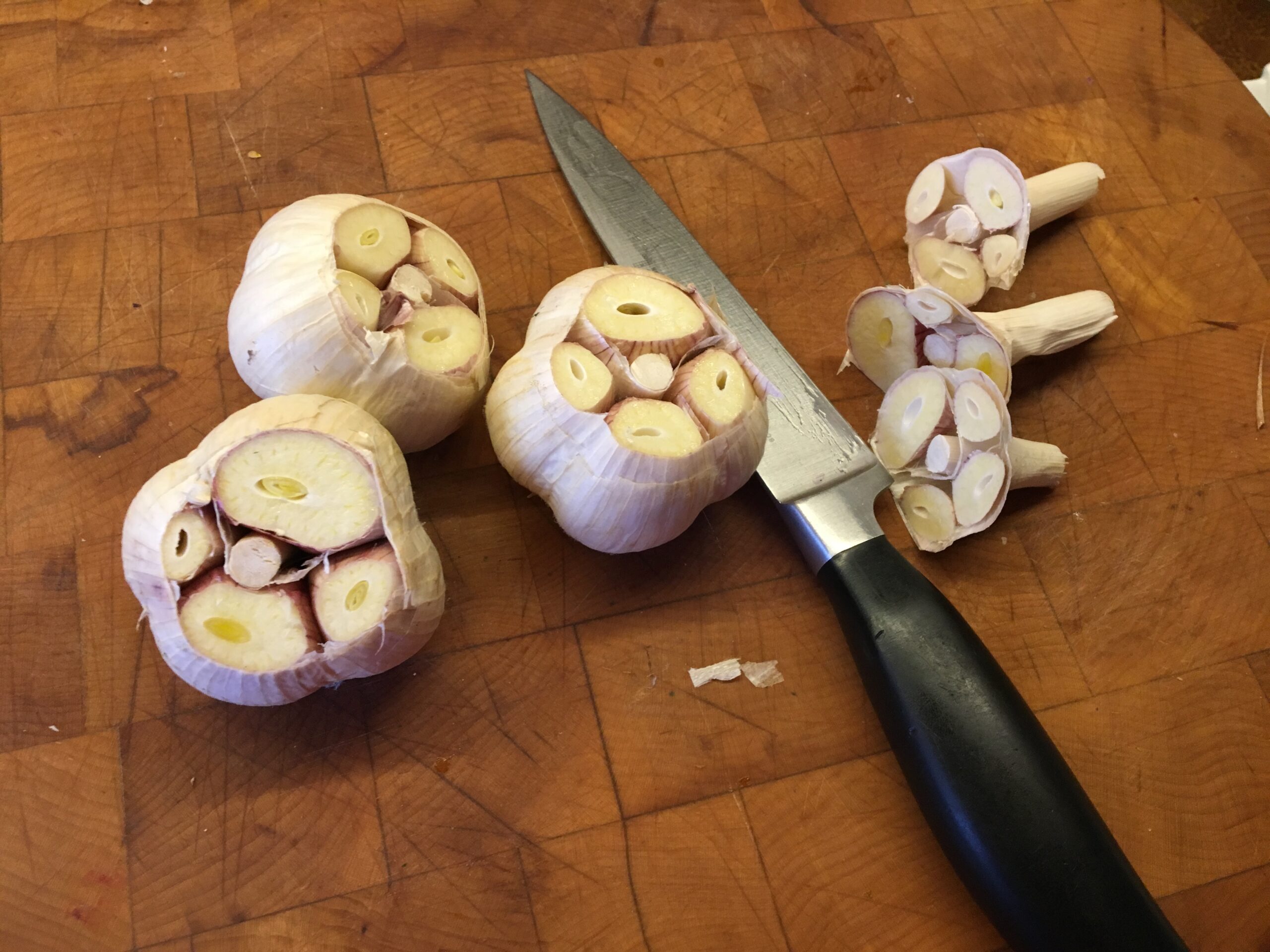 ---
Everyone deserves garlic!
Botanically, both rocambole garlic and porcelain garlic are hardneck types of garlic (Allium sativum). Although many Double Decker Farm garlic bulbs re quite large, noine are elephant garlic, which is from a different family, Allium ampeloprasum var. ampeloprasum.
Rocambole garlic, a hardneck, is one of the best tasting gourmet types, beloved by chefs and home cooks the world over. It has a deep, complex and strong flavor. It is also quite beautiful.
Porcelain garlic is a large, attractive hardneck garlic. The plump cloves, usually four to seven per bulb are easy to peel, delicious and store very well — better than other types.
---
A nickel will get you on the subway, but garlic will get you a seat.

American proverb
---
See the garlic planting process, which takes place every fall at Double Decker Farm.