Slow food and small food are dependent on the harvest — which is up to Mother Nature and us to some extent in terms of elbow grease.

Because we don't use pesticides or other chemicals at Double Decker Farm, crops can be variable and it is a sure bet that the weather is fickle here in North Idaho. Snow on the Fourth of July, anyone?

As an example, some years we get a bumper crop of Stanley prune plums for fresh eating, freezing and of course, jam!

And other years, the bear climbs the fence the day they reach peak ripeness and eats every last one of them. (Then unceremoniously poops them out by the compost pile.)

We make hay while the sun shines and put up jam when we have a lot of fruit.

The garlic rows are that width and height because my arms and the Manscape rake I use to make the rows have a finite path.

And the number of jars of jam I can produce between other (copious) garden chores is limited, too.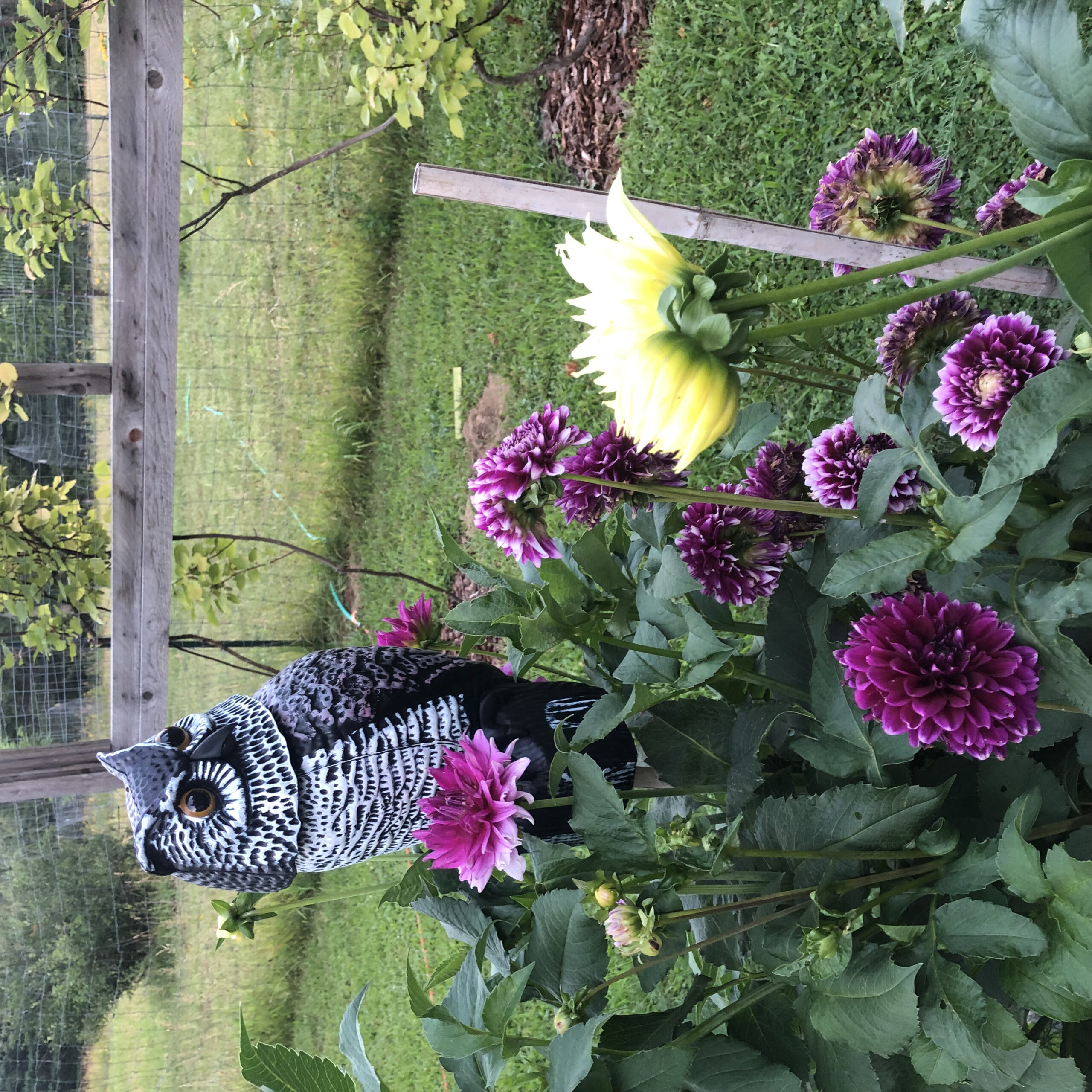 By the row of raspberries — how much water they got and if I got them barked thick enough.

By the six blueberry bushes and how early I got the drip irrigation system in place.

By how well my mason bees pollinated the apple blossoms this year.

And of course, simply by the hours in a day and my energy level by the day and over the whole harvest season.

The large graniteware canner only holds about fourteen 8-ounce jars, so that limits things, too.

So it's quality over quantity here at Double Decker Farm.

I keep a close eye on inventory on the website so you can clearly see what's available and what is running low.

But strike while the iron is hot. New jam flavors go up as I make them and when it is gone, it is gone. As for garlic, there is finite amount available every year.

Thank you for appreciating the small, the slow, the real.