Land Acknowledgement Statement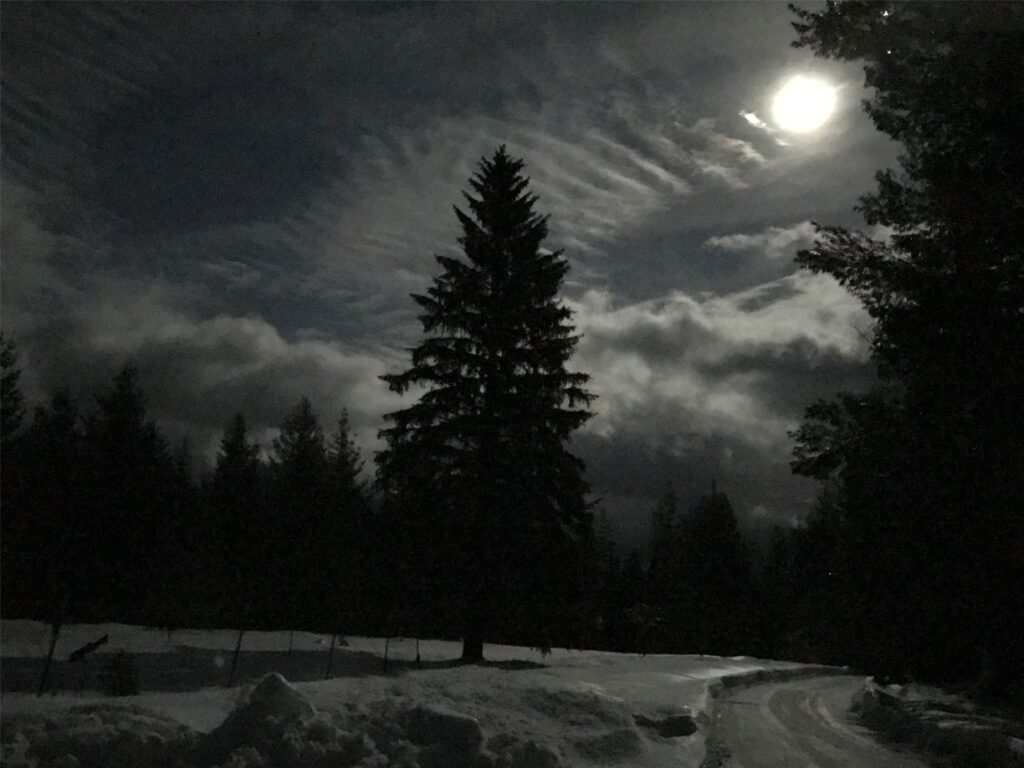 Double Decker Farm is located on territory of Ktunaxa/Kalispel/Schitsu'umsh people north of Kamanquku (Sandpoint) and the Pend d'Oreille. And the area around us is home to Kalispel people as well as Schitsu'umsh (Coeur d'Alene).

Other peoples residing in the larger general vicinity include Kootenai Cayuse, Umatilla and Walla Walla. The Coeur d' Alene's aboriginal territory alone extends more than five million acres throughout what is known today as Idaho, Washington and Montana.
In 1871 the U.S. Government and Ulysses S. Grant forced the Ktunaxa (Kootenai), Kalispel and Schitsu'umsh (Coeur d'Alene) nations to relocate in a place foreign to them, now known as the Flathead Indian Reservation. No Ktunaxa signed any treaty or gave their land away, and it was forcibly stolen.
Many people were relocated and after almost 100 years, in 1974 the Ktunaxa people "requested to be allowed to reconsider" the treaty they never even signed and were summarily denied. Amy Trice of Bonners Ferry then declared non-violent war on the U.S. Government.
President Gerald Ford initially granted the Kootenai a mere 12.5 acres of the land that was theirs in the first place. Today, their land holdings have grown to hundreds of thousands of acres and the tribe is prosperous.
The Ktunaxa Nation likewise lives on with their descendants as tribal members, as do the Schitsu'umsh and others.
We acknowledge the generational trauma and suffering immoral historical events caused and at the same time appreciate the resistance of the original people residing here.
We recognize the injustice foisted upon them and see it as racism, persecution and genocide. We also acknowledge the stealing of the resources of the land and disrespect to animals and plants that accompanied this lasting colonialism.
We recognize that we are here because of the sacrifices forced on indigenous people.
Double Decker Farm extends gratitude to these indigenous peoples and recognizes their right to call this place home as they have for generations. Double Decker Farm also strives to build relationships with indigenous people and to be mindful of the traditions and valuable knowledge held within their rich cultures.
READ MORE:
A Guide to Indigenous Land Acknowledgement
Recognizing Indigenous Land and the Debt Owed to Indigenous Peoples by Sandra Nicolson, Sandpoint Reader
Discover who first lived on the land for yourself
What if the U.S. Honored Native Treaties
Idaho's Forgotten War: The Remarkable Story of Amy Trice and Her Initiative
Official News from the Flathead Indian Reservation
To learn more or create your own Land Acknowledgement, visit nativegov.org/.